KosherPalooza 2023 Delivers Big on Flavor, Family and Foodie Fun.
Nearly 4,000 foodies filled New Jersey's Meadowlands Expo Center June 28,  for flavor discoveries, tasting the best kosher foods, wines, spirits, desserts from around the world.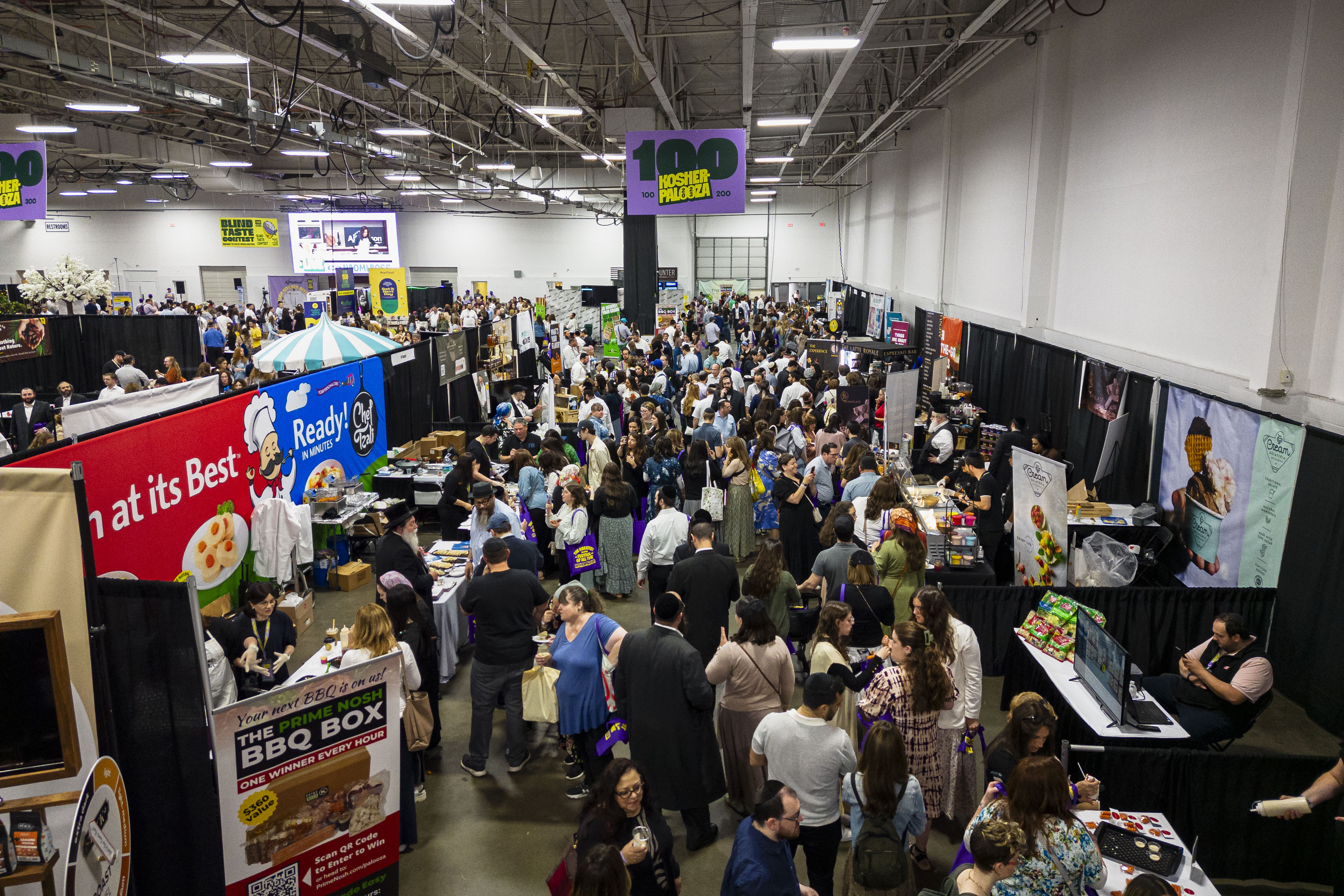 In addition to incredible food, the full-day extravaganza was packed with events.  Crowds formed to watch cooking competitions, learn from mixology demonstrations, wine tasting classes.  People who love discovering flavors learning from Kosher experts. 
But that's not it!
Fans of Kosher influencers and authors, Chanie Apfelbaum and Dani Klein, got meet and greets, autographs and selfies; learn food and drinks tricks in-person.
A yummy experience for sure!
Trade panel discussions with industry experts like Gabe Geller. After the spirited conversation, lines formed to hobnob with some of the top kosher creatives from across globe.
More than 100 booths including…
The Cheese Guy, Prairie St. Prime, Jacks Gourmet, Holy Wagyu Meats, Kosher Valet, Bethel Creamery, Royal Wine Corp., Pizza Biza, Bread and Batter, The Nuttery, Pelleh and so much more.
There were big crowds around most of the food tables.  The good news is, they moved fast.  At even the most crowded spot, the wait was less than 90 seconds.
The Cheese Guy
Brent Delman, a.k.a. "The Cheese Guy," your cheesemonger, producer and purveyor of rich, flavorful small-batch cheeses that are also kosher, vegetarian and 100% free of artificial preservatives or flavorings.
As they explain, while most specialty and many commercial brands are made with animal rennet and other animal enzymes, you can count on The Cheese Guy to use only plant-based or microbial non-animal enzymes.
Learn more at www.thecheeseguy.com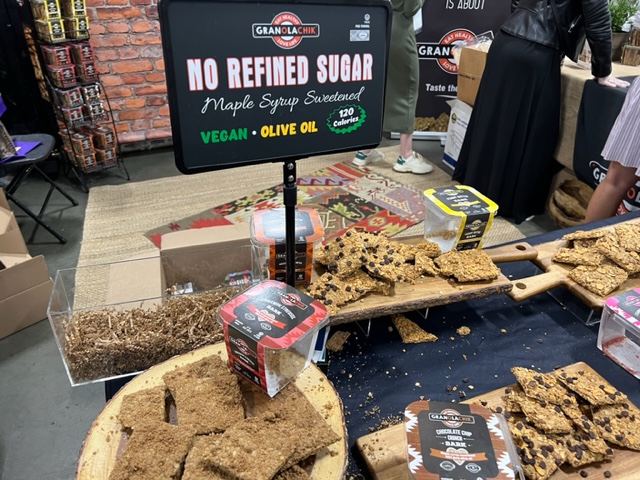 Granola Chik
Sharing nature-inspired granola is her passion.  They are committed to making wholesome granola with premium ingredients, in small, hand-made batches to ensure its freshness.  Try their new Granola Chik Bark!
Find more at www.granolachik.com
Royal Wine Corp
Royal Wine strives to be the premier manufacturer, importer and distributor of specialty wines, spirits and liqueurs from around the world. Their commitment to perfection and family tradition spans over eight generations.
Find more at: RoyalWine.com

Eden Wok
25 years in business as a fast-paced Kosher restaurant, we've perfected a menu of over 60 Chinese dishes and 100 sushi items.
Find more at: EdenWok.com
"We wanted this site to be about people having a positive kosher experience…

Shlomo Klein

co-publisher Fleishigs Magazine, Kosher Palooza event host
…to come and have fun, walk around taste foods, enjoy great entertainment around food and enjoy and we did just that.
The vibe was electric all day and everyone just had a great time – consumers, vendors and everyone in between."

"At Fleishigs we are all about making kosher fun and exciting

this show was the next step actually bringing fleishigs to the people

and we are so happy with the way the show turned out and the overwhelming positive response,"

Shifra Klein

Editor in Chief,

FLEISHIGS Magazine.
More than just the authority on kosher cooking, Fleishigs Magazine
More than just the authority on kosher cooking, Fleishigs Magazine serves up kosher like never before. Each of its eleven annual issues is a jewel box of triple-tested recipes, entertaining tips, food trends, Shabbat and holiday entertaining guides, in-depth chef spotlights, luxe travel features and more.
A feast for the eyes dedicated to the best modern cuisine, Fleishigs takes kosher to unexpected heights to reach and inspire the discerning chef, the food obsessed and budding gourmand in us all.