Chilli No. 5 Introduces Spicy Advent Calendar with 24 World Hot Sauce & Spice Flavors!
Chilli No. 5, the world-renowned supplier of premium spicy condiments, is excited to announce the launch of its very first Spicy Advent Calendar. Launching in a limited edition, get your hand on it to spice up your holiday season like never before as you countdown to the most magical time of the year with Chilli No. 5's Spicy Advent Calendar.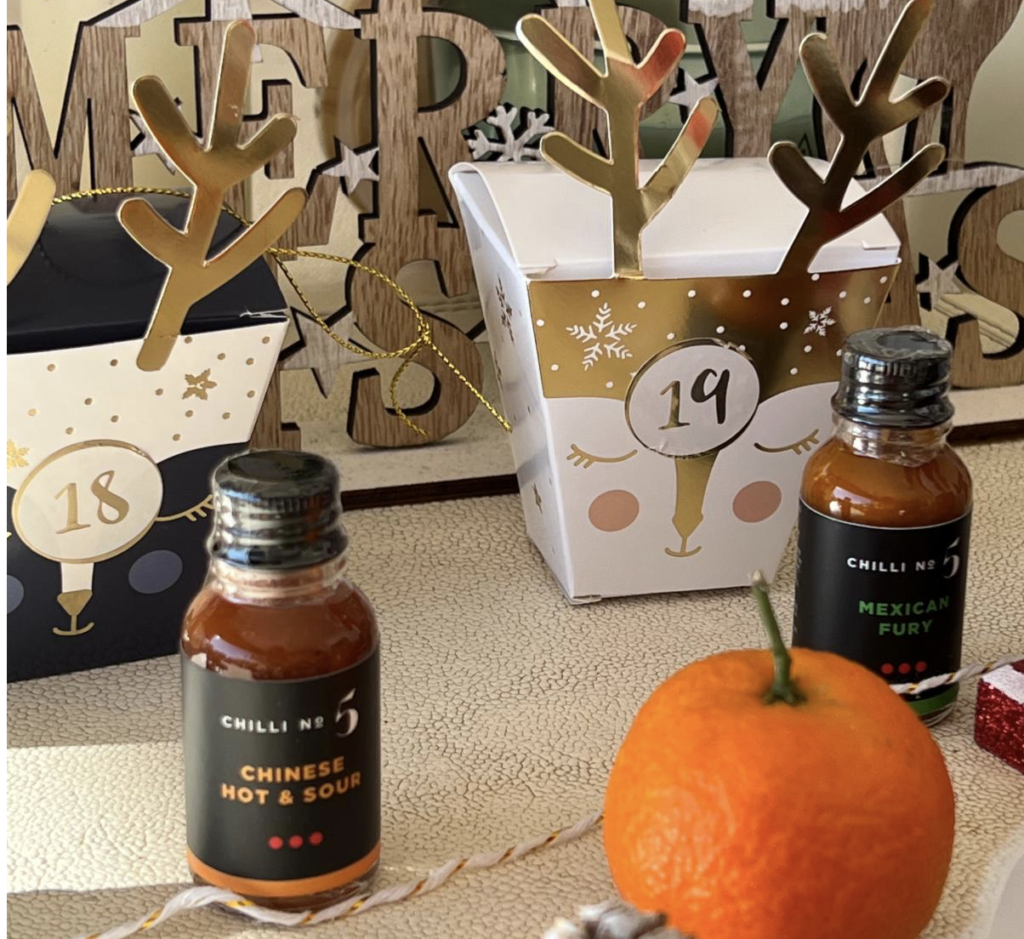 Get ready to experience an epic journey through the world of heat and flavor with our handpicked selection of 24 delectable hot sauces, fiery flakes, chilli oils, and exclusive spices that will leave your taste buds stimulated. Chilli No. 5's Spicy Advent Calendar is the ultimate gift for those who appreciate bold flavors and are eagerly awaiting Santa's arrival.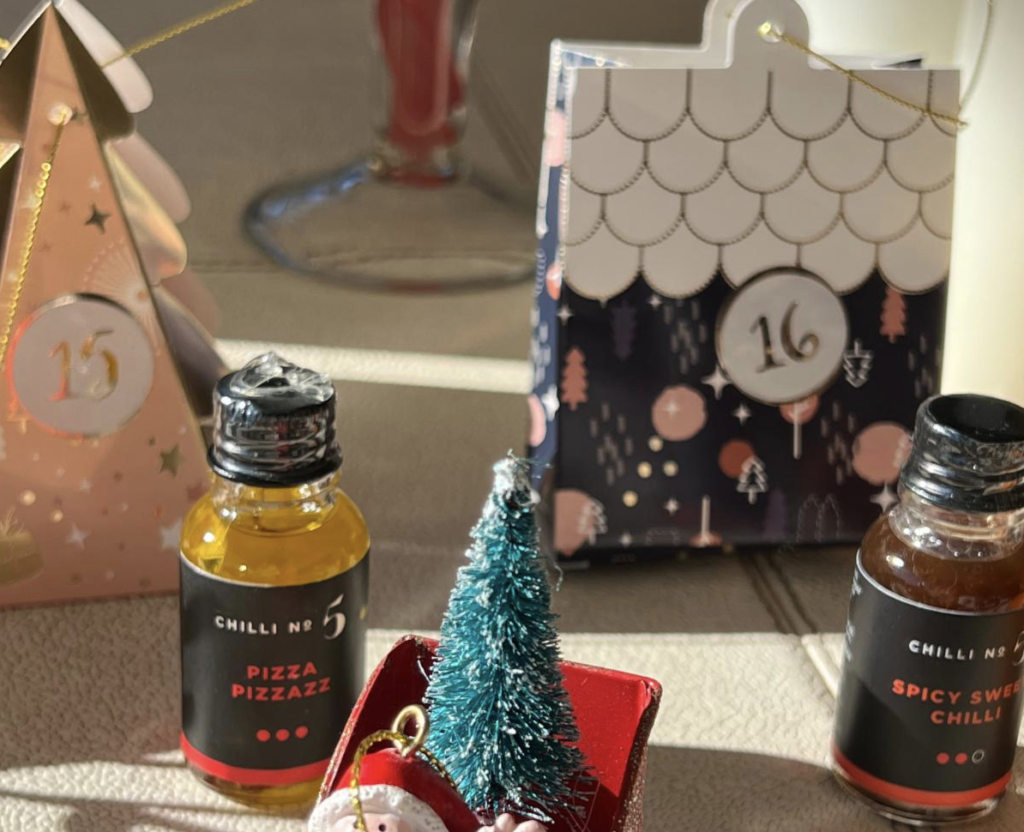 "Chilli No. 5 has always been about redefining the way you experience spice, and our Advent Calendar is no exception," says Rumble Romagnoli, founder of Chilli No. 5. "We've selected a thrilling assortment of our finest creations, as well as some exclusive surprises to make your holiday season unforgettable."
Key Features of Chilli No. 5's Advent Calendar:
A Flavor Journey: Discover 24 unique and handcrafted hot sauces and condiments, each designed to awaken your taste buds in a different way.
High-Quality Craftsmanship: Chilli No. 5 is known for its commitment to sourcing the finest ingredients and creating exceptional flavor profiles.
The Perfect Gift: Whether for yourself or a loved one, Chilli No. 5's Advent Calendar makes for an unforgettable gift for spice enthusiasts and food lovers alike.
The Chilli No. 5 Advent Calendar is available for purchase starting today on the Chilli No. 5 website. You will put your hands on our most famous products and limited-edition :
Mexican Fury 

Wicked Wasabi 

Jamaican Jerk 

Devilish Dijon 

Chinese Hot and Sour 

Perfect Piri Piri 

Fiery Gazpacho 

Hot Spicy Ketchup 

Louisiana BBQ 

Forever Phall

Heavenly Harissa 

Totally Thai 

Sriracha Cha Cha Cha

Ever so English 

White Truffle 

Spicy Sweet Chilli 

Pure No. 5

Cheeky Chimichurri

Smooth Chipotle 

Champagne Gold 

Pizza Pizzazz 

Chilli No. 5 Reaper Flakes  

Chilli No. 5 Burger Spices 

Chilli No. 5 Tandoori Spices
Quantities are limited, so don't miss your chance to add some extra spice to your holiday season.
Spice up your holiday season with Chilli No. 5's Spicy Advent Calendar and embark on a flavorful journey like no other. This December, unwrap the heat, unwrap the flavor, and unwrap the joy of Christmas with Chilli No. 5. 
To explore the rich flavors of Chilli No. 5's and elevate your culinary Christmas dinner, visit our Website.

Chilli No. 5 is a gourmet hot sauce company that was launched by British entrepreneur Rumble Romagnoli in October 2020 during Lockdown because of a lack of healthy spicy sauce options to pair with take-outs and eat-ins. Chilli No. 5's portfolio of 18 artisan hot sauces is inspired by global cuisines and is designed to add pizzazz to a wide range of culinary creations. Designed for gourmands who wish to live a healthy active lifestyle, each hot sauce is made with only the finest ingredients and infused with superfoods, antioxidants, and supplements, as well as Chill No. 5' exclusive five chilli blend. These powerful ingredients may help with sleep deprivation, libido, concentration, weight loss, and depression. Sauces are available in 200 ml sustainable glass bottles, 100 ml land-fill friendly pouches, 25 ml glass tasting vials and most recently 15 ml mini glass bottles. Chilli No. 5 sauces bring your food to life. Discover The Sauce of Life!
Chilli No. 5
Website: https://chilli-no5.com/
Instagram: https://www.instagram.com/chillino.5/
Facebook: https://www.facebook.com/chillino5
LinkedIn: https://www.linkedin.com/company/chilli-no5/
Pinterest: https://www.pinterest.com/Chilli_No5/_created/
Twitter: https://twitter.com/Chilli_No_5
YouTube: https://bit.ly/34RgdPp