Moby Pod celebrates the artist's unique perspective on the world of music, activism, and so much more.
There are some people who master one skill, and then there are some whose creative versatility seems to know no bounds. That's multi-hyphenate artist MOBY.
Moby, the award-winning punk rocker-turned-electronica artist, who has sold 20+ million records across the globe, has joined the podcast age and launched Moby Pod (available on all podcast platforms).
The new show is distributed in partnership with the Human Content podcast network.
Still as active as ever, this year has been full of releases, records, and real conversations with people all from Moby's circle.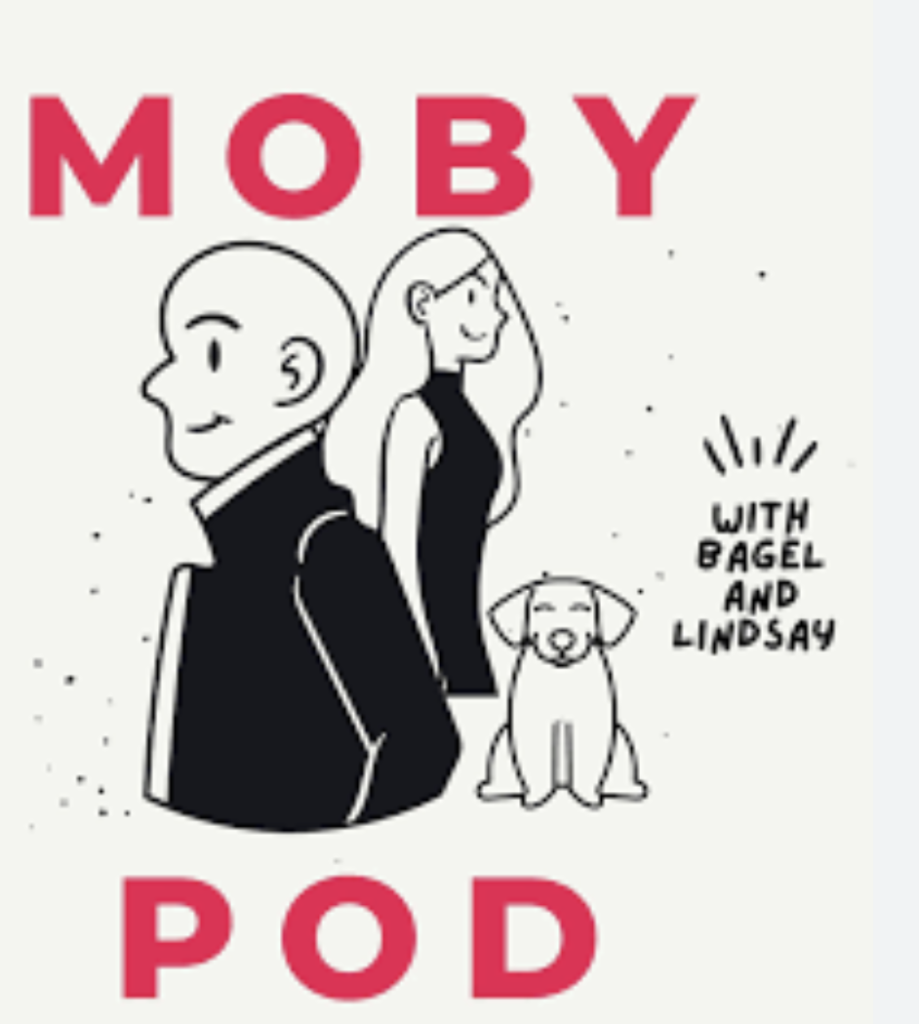 If you've ever wondered what it's like to tour with David Bowie, cure your panic attacks with your own musical creation, or own the world's dirtiest teacups, Moby Pod is a must-listen.
The podcast, which stars the renowned musician himself and his co-host and producer, Lindsay Hicks, offers Moby's personal and professional insights in addition to sharing unique perspectives on the world of music, animal activism, and beyond.
Moby Pod, which releases new episodes every other week, features Moby's occasional sit-downs with surprising guests to discuss their careers, creative processes, and more.
Listeners who are fans of Moby's music and those simply interested in hearing candid conversations with fascinating people alike, you will find something engaging, thought-provoking, and entertaining each week.
Early guests have included Derrick Green, renowned vocalist of the groundbreaking metal band Sepultura (2/10); American actress and painter Lisa Edelstein(3/10); and actor and sustainability advocate Ed Begley Jr. (7/28).
"I went where everyone went, the world of podcasting!"

Moby jokes

"I love talking, and I love having fascinating conversations with fascinating people, so this podcast has been a long time coming."
In addition to his podcast debut, Moby made his directorial debut with the worldwide premiere of his new film, Punk Rock Vegan Movie, at the Slamdance Film Festival in Park City, Utah in January. "Punk Rock Vegan Movie, which has now won "Best Documentary" at multiple film festivals, explores the ongoing relationship between punk rock and animal rights.
A longtime vegan and animal rights activist himself, Moby is offering his film for free to spread the importance and urgency of his message: going vegan to protect the world's animals.
And there's more!
On May 12, Moby released his new album "Resound NYC" via Deutsche Grammophon / Universal.  The album features reimagined versions of some of his best-known tracks with new vocalists, including Gregory Porter, Ricky Wilson (Kaiser Chiefs), Margo Timmons, and Amythyst Kiah.
New Moby Pod episodes release every other week on all podcast platforms.